Jen has written 2 One-Woman/Cabaret shows:
Stars, Stripes, et Baguettes
&
A Singer's Circus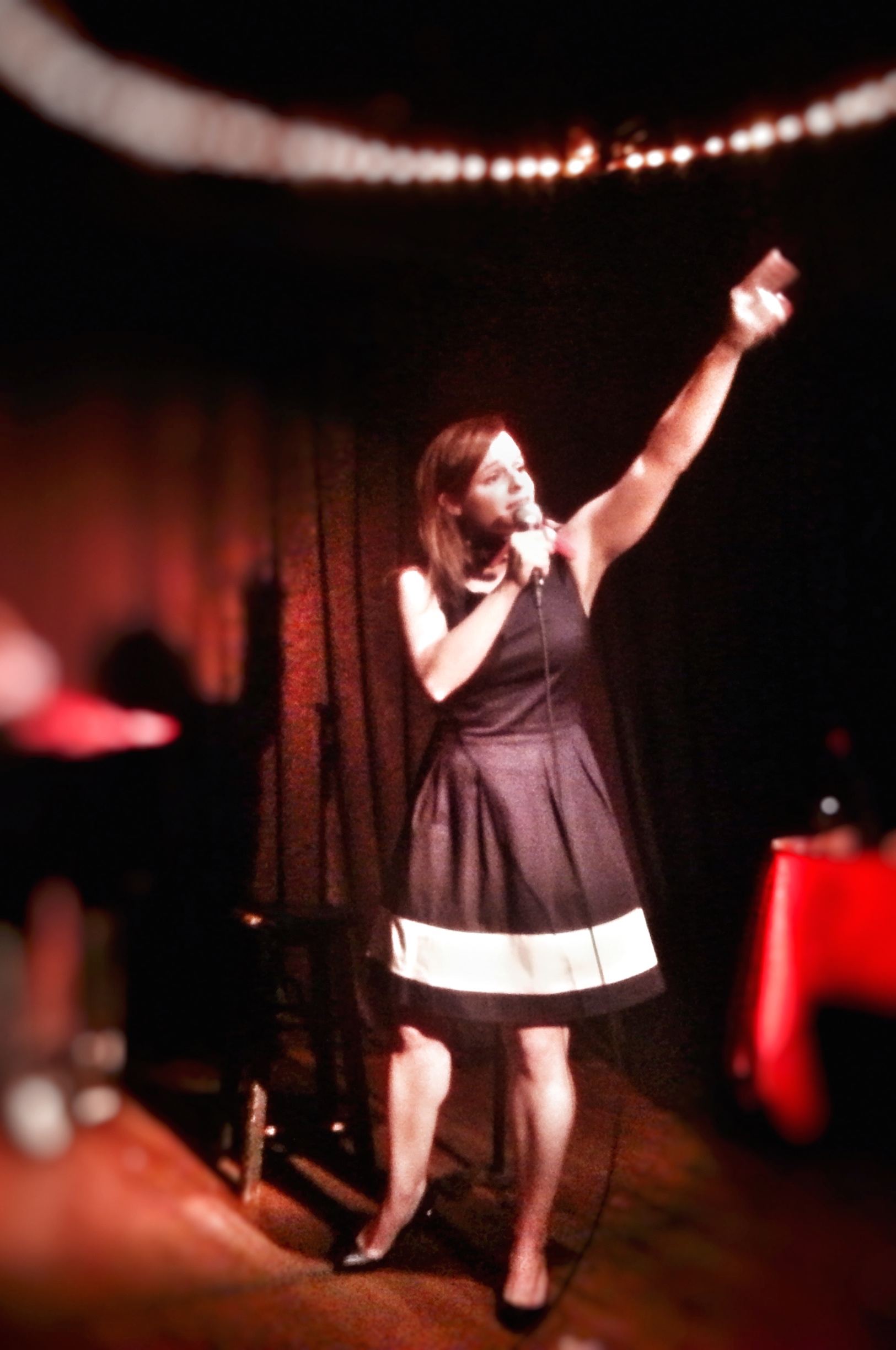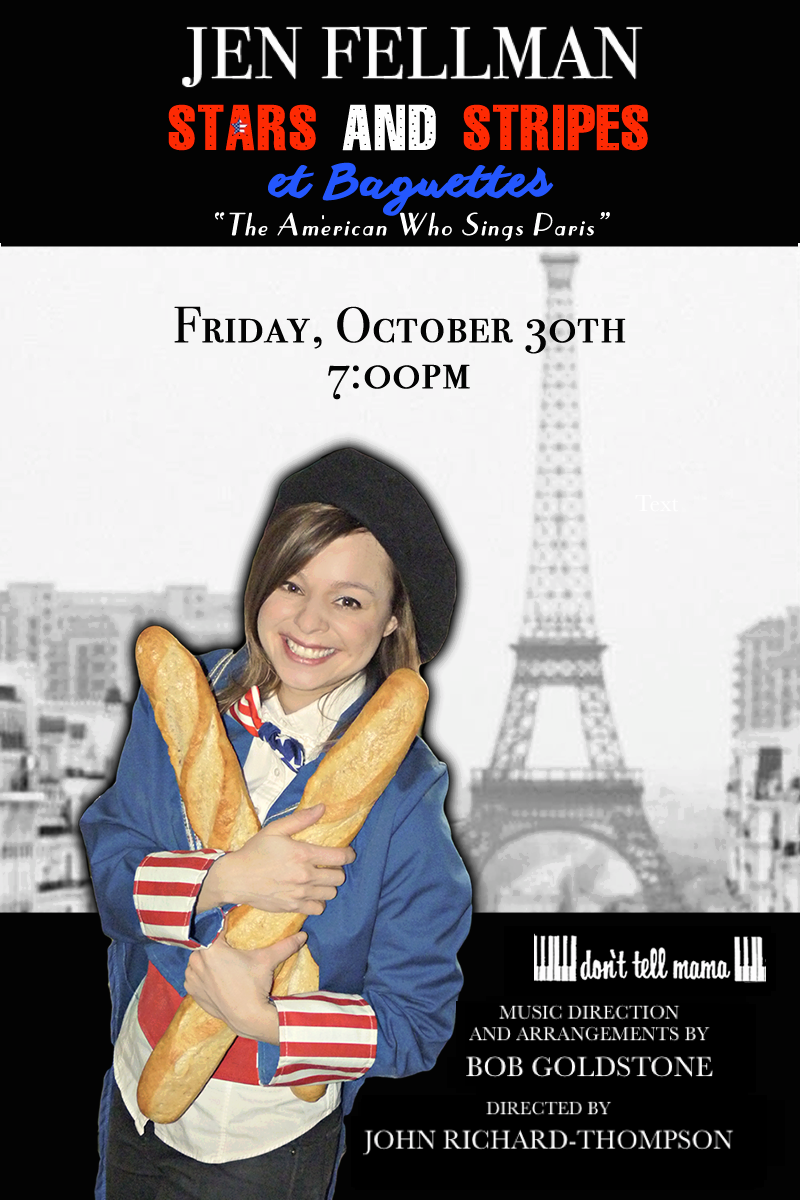 Stars and Stripes, et Baguettes (2015)
Experience Paris and the Parisians as you've never seen them – with songs sung by a most Parisian of Americans!
Through this theatrical Cabaret evocative of Parisian life, Jen embodies a new and scintillating cast of Parisian and American characters.
By combining Cabaret and One-Woman show, song and comedy – Jen explores the differences between French and American cultures, the role of foreigners in Paris, and shares some of her own adventures, love stories and heartaches, as a modern-day American in Paree!
With the music of...Cole Porter, George Gershwin, Josephine Baker, Michel Legrand, Boris Vian, Mistinguett, Maurice Chevalier and more – the music of Broadway meets the music of Les Grands Boulevards!
Music Direction and Arrangements by Bob Goldstone
Directed by John Richard-Thompson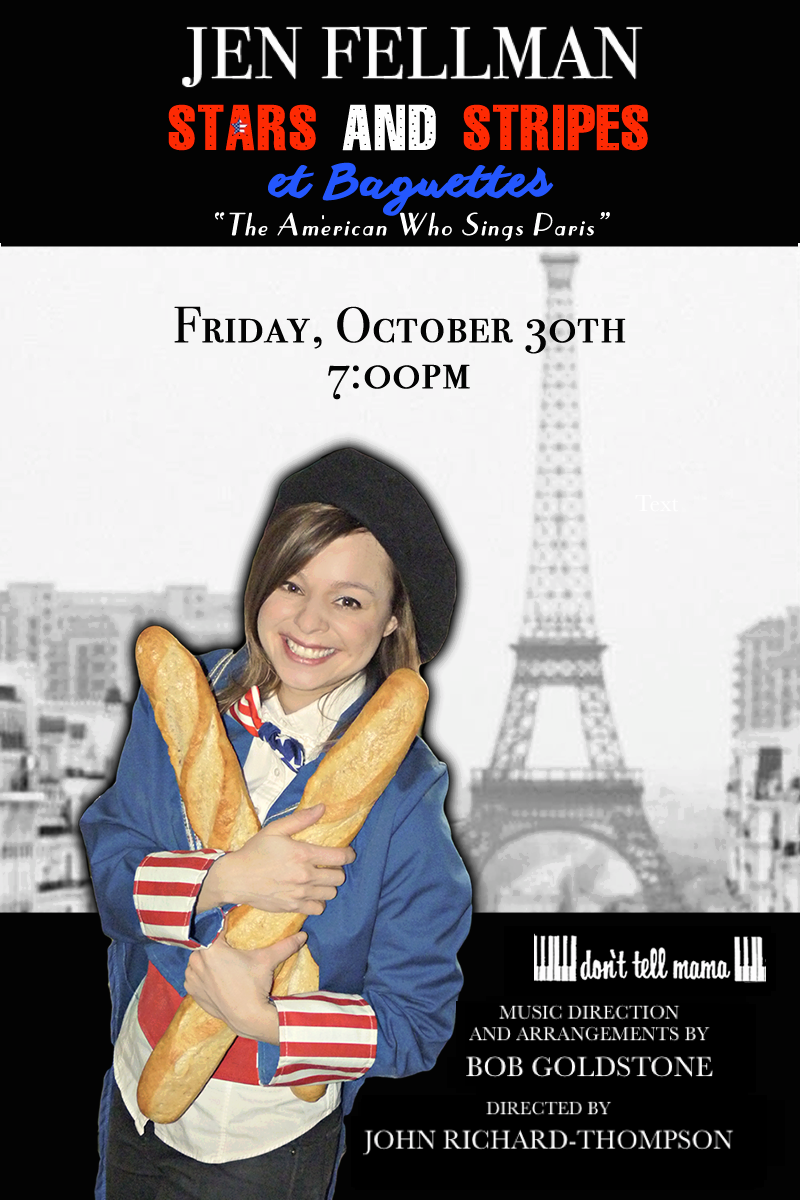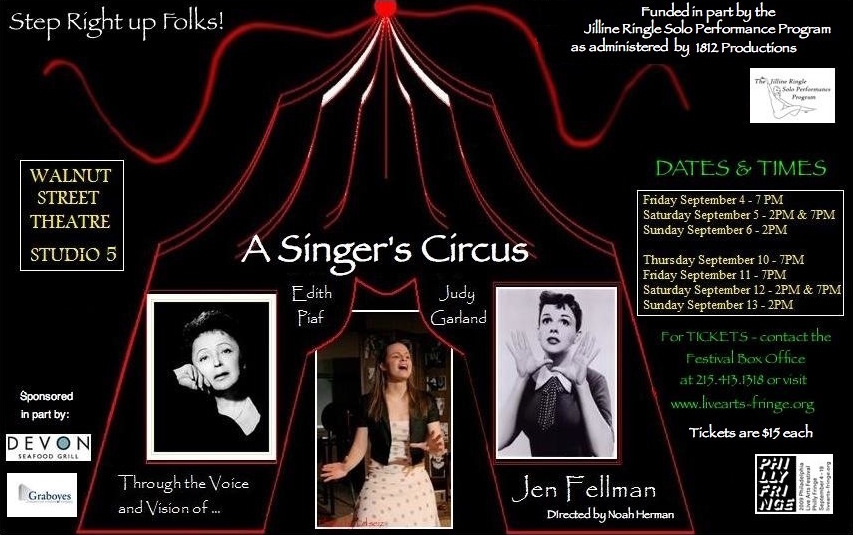 A Singer's Circus (2009)
*Recipient of the 2009 Jilline Ringle Solo Performance Program Grant Award from 1812 Productions, Philadelphia, PA
Step right up, folks! Meet Jen Fellman as she explores her own journey as a singer through the lives and music of Judy Garland and Edith Piaf. Song, story and clown combine in this unique solo Cabaret.
Judy Garland is considered one of the greatest American performers, and Edith Piaf, the "voice of France". They, like Jen Fellman, are small women with big voices. For the first time ever the stories of Judy Garland and Edith Piaf are told together. As a singer, Jen says she has always been most inspired by these two tremendous talents, whose often-tragic experiences still resonate with today's society. By telling her story alongside theirs, Jen presents a unique medium through which the audience can learn about and relate to all three performers.
A Singer's Circus - Philadelphia Weekly Press Interview